Give and grow
Our public ancillary fund, the APS Foundation, is a communal philanthropic structure in which you can establish a named giving fund (also known as a sub-fund). You receive an immediate tax deduction for the cash that you donate to your giving fund, with the flexibility to distribute the funds to charity over time.
While you think about which charities to support from your fund, the Foundation's giving funds are pooled and invested by us. Returns are tax-free and accrue to your fund monthly, offering a style of giving that allows you to both give and grow money for charity.
Philanthropic capital managed by APS chairman Chris Cuffe AO, David Wright and specialist fund managers
Establish a giving fund in 24 hours and receive a full tax deduction now (or spread it over a period of up to 5 years)
Competitive management fees as we're not-for-profit
Access transparent reporting for your giving fund via our online portal
Engage with our community of givers, philanthropic knowledge, tools and resources
APS Foundation – investment portfolio options
You have a choice of two investment portfolios with the APS Foundation, both invested in line with the one investment strategy.  The investment objective is to achieve a return after fees at least equal to CPI inflation + 4% per annum, measured over rolling seven-year periods.
The General Portfolio, managed by Chris Cuffe, was established in 2012 and is well-diversified across the full investment spectrum. The performance of the General Portfolio was 9.0% for the year ended 30 June 2023 and 10.1% pa since inception in July 2012, which is significantly ahead of its target return.
The Focused Portfolio, managed by David Wright, co-founder and CEO of Zenith Investment Partners, was established in June 2022. It is diversified across investment funds and individually managed accounts with a Responsible Investing (RI) and/or Environmental Social Governance (ESG) objective. The portfolio has been fully invested since October 2022, producing a positive return of 7.4% pa for the partial year October 2022 to 30 June 2023.
Download more detailed information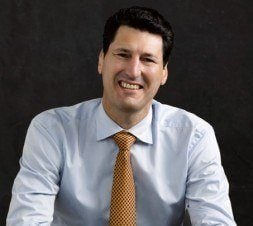 "Lara and I have found the fund to be a practical option, and a tangible way to organise our charitable giving. It gave us a meaningful place for our giving to come together, and the money is locked away for the causes that are important to us."
John Eales, Eales Endowment