Give and grow
Our public ancillary fund, the APS Foundation, is a communal philanthropic structure in which you can establish a named giving fund (also known as a sub-fund). You receive an immediate tax deduction for the cash that you donate to your giving fund, with the flexibility to distribute the funds to charity over time.
While you think about which charities to support from your fund, the Foundation's giving funds are pooled and invested by us. Returns are tax-free and accrue to your fund monthly, offering a style of giving that allows you to both give and grow money for charity.
Philanthropic capital managed by APS chairman Chris Cuffe AO, David Wright and specialist fund managers
Receive a full tax deduction now, recommend gifts to charities later
Competitive management fees as we're not-for-profit
Unparalleled monthly reporting and visibility via our online portal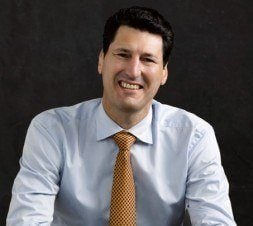 "Lara and I have found the fund to be a practical option, and a tangible way to organise our charitable giving. It gave us a meaningful place for our giving to come together, and the money is locked away for the causes that are important to us."
John Eales, Eales Endowment
Why choose the APS Foundation?
Experienced
Launched in 2012, the APS Foundation is now the fastest-growing public ancillary fund in Australia. As at 30 June 2021, the Foundation comprised 350+ giving funds, totalling over $183 million. Last financial year, we supported our giving fund holders to make $13.7 million in gifts to hundreds of charities.
Community
Join our community, who generously share their stories to help support and inspire each other's giving. We'll boost your charity know-how with complimentary APS events, useful content on charities, philanthropic trends and effective giving.
Competitive
As a not-for-profit we charge a modest management fee, so more of your money can be given to charity. A selection of leading specialist fund managers also donates their services to the Foundation pro bono, keeping our fees down.
High-performing
The investment objective for the APS Foundation is to achieve a return after fees at least equal to CPI inflation +4% per annum, measured over rolling seven-year periods. The performance of the Foundation's General Portfolio for the seven-year period ended 31 December 2021 was 10.3% pa.
Transparent
Our client portal provides complete visibility. It is a simple, secure and convenient online destination for you to manage your giving and access information about your fund.
Specialist
We have the philanthropic knowledge, tools and resources to help you make informed giving decisions and to assist you in identifying organisations having the greatest impact on the causes you want to support.
Fast
Getting started is easy and takes just 24 hours. Complete one short form and make your donation to the APS Foundation to get up and running.
Download more detailed information