Home Articles Rural, regional and remote philanthropy: leadership at the intersections
Rural, regional and remote philanthropy: leadership at the intersections
Most of us are cognisant of the systemic inequities affecting rural, regional and remote Australians, in particular the disparities they experience across health, wellbeing, education and economic outcomes. With these inequities routinely exacerbated by natural disasters, drought and climate change, the scale and complexity of the issues can sometimes feel overwhelming – or at least, resistant to any potential change through private philanthropic efforts.
According to two sector leaders and friends of APS, however – Natalie Egleton and Tim Fairfax – the support offered by private philanthropy such as APS Foundation giving funds can play a pivotal role in reviving and growing dynamic communities beyond our metropolises.
How to make a catalytic and sustainable difference in rural and regional Australia is an issue with which Natalie Egleton, CEO of the Foundation for Rural and Regional Renewal, has grappled for almost a decade. Over the past five years, during which time the FRRR has provided funding into communities of close to $60M across Australia, Egleton has led a strategic evolution in moving the FRRR from a cause-specific, siloed approach to the issues affecting rural communities, to a more holistic recognition of their fundamental interdependence.
'The FRRR has morphed into much more of a hybrid organisation than previously. We now strive to mirror the kinds of healthy community systems we are trying to foster and support in the regions,' she explains. 'In rural and regional Australia, everything is hyper-connected. All of the issues cut across each other, there are dependencies and interdependencies everywhere you look. So, our team and our strategy now strive to reflect that reality. Rather than focusing on discrete areas like education, or employment, inclusion, or climate, we're actually trying to design and build an organisation – and deliver strategic funding efforts – at the intersections of these portfolios.'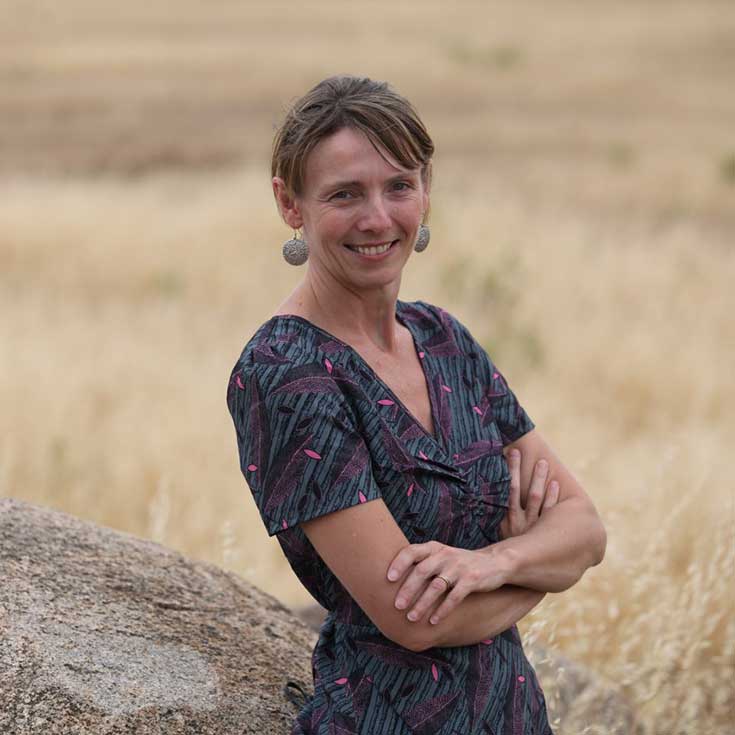 "We have had to learn to embrace the messiness of life in rural and regional areas, and mobilise limited resources around the kinds of social and environmental indicators that matter."
Natalie Egleton, CEO of the FRRR, at her property in Maldon VIC
Often, it's about recognising cross-sector capacity-building opportunities in seemingly simple funding applications. 'We might receive an application to refurbish a community hall, for example, and we might be tempted to think 'Oh, this is a cut-and-dried capital infrastructure grant.' But it's much more than that – it's about inclusion, accessibility, climate change, cross-fertilisation of ideas among community groups, ageing well, playgroups and early childhood programs. So while we all harbour a desire to make things neat, that's not how things work – as funders, we have had to learn to embrace the messiness of life in rural and regional areas, and mobilise limited resources around the kinds of social and environmental indicators that matter. And we need to be adaptable, working on everything, all at once.'
Just as rural communities are often required to be flexible, their funders need to be too. 'Rural and regional funders should be thinking about how to engage more with flexibility,' she observes. 'At the FRRR, we've learned to get out of the way of community organisations and let them do the work. We pay what it takes to get the job done. We aim to fund the capacity of community organisations and their operations and their ability to transition over time. We're striving to be far less focused on the issues they're addressing, and to focus instead on building stronger community organisations and leaders. If we can support community leaders who can manage collaborations, plan together and work together – then this will lead to better community outcomes.'
It's an approach mirrored by longstanding philanthropist in rural and regional areas and APS board member, Timothy V. Fairfax AC, who in 2021 was recognised for his ongoing contribution to rural communities through Philanthropy Australia's award as Leading Philanthropist of the Year. Since 2008, the Tim Fairfax Family Foundation (TFFF) has donated more than $54M towards supporting a diverse range of organisations to create opportunities in rural, regional and remote communities of QLD and the NT.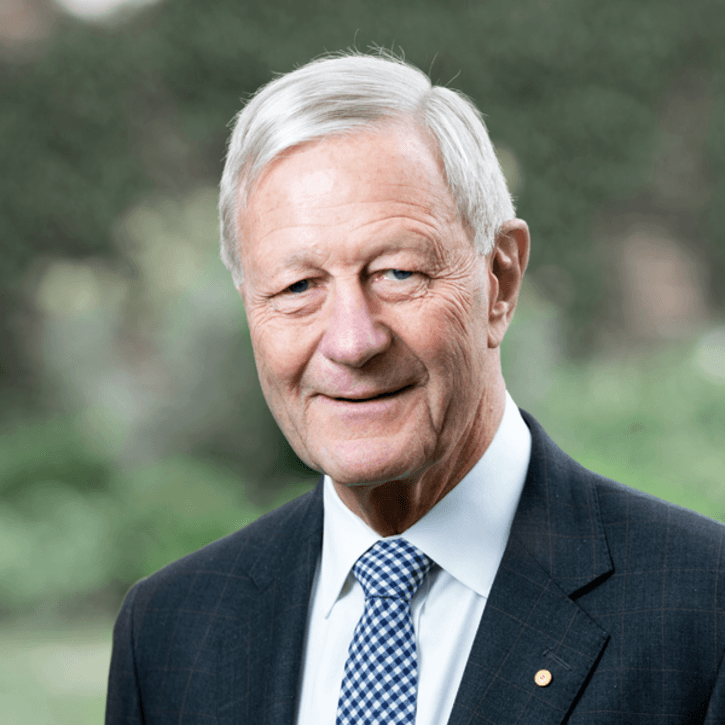 "What we've learned about making a difference in rural and remote Australia is this: if you're looking for impact, it's important to get to know both the organisations and the people."
Tim Fairfax AC
'What we've learned about making a difference in rural and remote Australia is this: if you're looking for impact, it's important to get to know both the organisations and the people. So often, it's all about the leadership. And that's something you really can only come to understand on a face-to-face basis. Obviously, as a funder, we don't interfere with the work being carried out on the ground, but we do look for constructive partnerships with locals with the kind of get-up-and-go, entrepreneurial spirit that enables them to respond to these complex needs in creative ways.'
One of Tim's particular highlights among the TFFF's 15 years of giving is its support for the Australian Rural Leadership program, dedicated to building leadership capability in rising generations of rural Australians. 'The TFFF has a focus on supporting a diversity of leadership in communities. Diversity is a means of keeping rural and regional communities alive and thriving and thinking outside the square, imagining 'how can we make our place, our community, more vibrant?' That's what the Australian Rural Leadership program does so well – it builds the kinds of leaders that will go back into their community and exercise leadership at all the tricky intersections of rural community life. That sort of leadership has a ripple effect that's ongoing and tangible, creating real philanthropic impact in rural areas.'
Want to learn more about the issues affecting rural and regional philanthropy? See these recommended resources from Natalie and Tim:
Natalie's recommendations
Policy brief
Outback Alliance's Economies of Scope policy brief inverts traditional metropolitan wisdom around economies of scale, showing how efficiencies are gained in rural areas through 'economies of scope' – where one organisation does multiple activities in one place, rather than the same activity in multiple places.
Non-fiction
Rusted Off and Why You Should Give a Fuck About Farming by Gabrielle Chan. Tangible and accessible reads about the complicated policy and regulatory settings affecting rural and regional Australia, the challenges affecting our food and supply chain systems, and how consumers and producers are inextricably linked.
FRRR
The survey results from the Heartbeat of Rural Australia (2021) demonstrate how the traditionally 'thematic' focus areas of most philanthropic foundations are often too rigid and too project-based. Useful reading for any current or prospective funder in this space.
Tim's recommendations
Storytelling
The FRRR's community insights tell local stories in a compelling, accessible way. Testament to the resilience and strength of rural communities, as well as the power of sometimes small amounts of funding to transform community outcomes.
ABC iView
Back Roads, hosted by Heather Ewart. Remarkable stories and inspiring people from the small towns and communities that make rural and regional Australia so special.
Podcast
Build 'Em Up, produced by the National Rural Health Alliance, features upbeat stories of resilience and inspiration in the health sector, from across rural, regional and remote Australia.