Written by Antonia Ruffell
Over the last nine years, one of the most rewarding parts of my role at APS has been working with our incredible clients. I hardly imagined the impact that they would have on so many causes and charities when I started. It has been an honour and privilege to observe people's philanthropic practice evolve and to witness the joy and satisfaction that structured giving can bring.
As I approach the end of my time as CEO, I reflect on some of my key insights and learnings.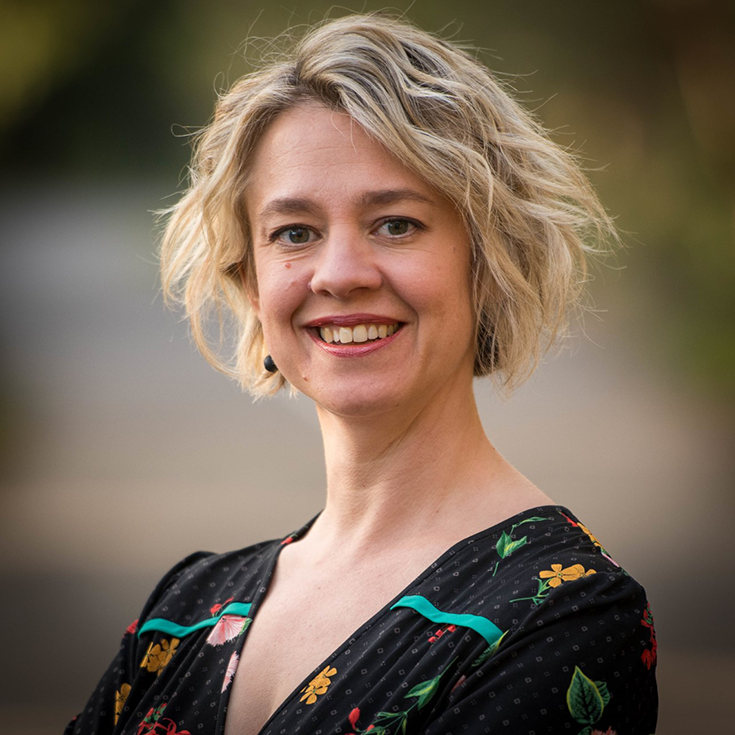 "It has been an honour and privilege to observe people's philanthropic practice evolve and to witness the joy and satisfaction that structured giving can bring."
Good administration is vital to philanthropy
Our founder and Chairman, Chris Cuffe AO, established APS to make structured philanthropy more mainstream and remove the barriers preventing people from setting up ancillary funds. There are many ways that people imagine inspiring more philanthropy and good administration isn't the first thing the comes to mind. However, it has been at the core of APS's success.
I often hear feedback that a key benefit of the APS service is that it allows our clients to rest easy and not worry about administration or compliance, leaving them free to concentrate on the joyful task of giving money away. The team has focussed relentlessly on delivering a gold class administration service at an affordable price.  It has paid off, with APS now managing more PAFs than any other provider and the APS Foundation growing faster than any other public ancillary fund in Australia.
Nothing is possible without vision and a great team
APS wouldn't exist without the extraordinary vision and leadership of our founding chairman, Chris Cuffe, and the support of our board, seed funders and the early clients who put their faith in us before we had a track record. It was their trust and investment in APS that made it possible.
Start-ups, however, aren't easy and you need the right team to bring that great vision to life. Over the last nine years, we've grown from 40 to 600 clients and 26 staff. The APS team's expertise, passion, professionalism and dedication have been integral to enabling this growth and the quality of APS's service delivery.
Most giving structures are modestly sized
When people think of private foundations, they still think of large, professionally staffed foundations. That certainly isn't typical of APS clients.
Most PAFs are guided by family members, with no staff. The founder and family members make personal decisions on funding without a public application process. Many are new to thinking deeply about philanthropy and fear that everyone else is doing it 'bigger and better' than they are.
The reality is that giving structures are more modestly sized than many expect. Seventy-eight per cent of PAFs administered by APS hold assets of under $5 million, and half have assets of less than $2 million. Giving funds in the APS Foundation are more modest again, with the median giving fund balance being around $220,000.
When people first start giving through a structure and are growing their fund's assets, the amounts they distribute naturally tend to be smaller. In the last financial year, the most common gift given from an APS PAF was $10,000 and from the APS Foundation was $4,000.
Being smaller does not, however, mean that charitable giving is ineffective. Having your own structure frees you from the bureaucracy of some larger, more established foundations. Donors can be agile and responsive, using their intuition to step in quickly where other funders cannot respond promptly. Small grants given in a considered way can be very impactful.
Since we launched in 2012, collectively, APS clients have given away over $435 million and now have nearly $2 billion in assets committed to the community – a significant impact. I want to thank each and every client for their generosity, commitment and passion.
The last few years have been uncertain and unpredictable yet clients have continued to give generously. Most APS PAFs gave away more than the minimum requirement in the previous financial year, collectively distributing 8.5% of total FY20 assets. Giving levels through the APS Foundation saw a 30% increase, with giving fund holders giving away 11% of FY20 assets, almost three times the minimum giving requirement of 4%.
It has been inspiring to see this outpouring of generosity and it is important not to stop now. The compounding crises of the past few years – the bushfires, the health and economic impacts of COVID-19, the looming threat of climate change and growing sense of social inequity, to name a few – mark a critical moment for philanthropy. There is still great need in the community and plenty more that everyone can do.
As I hand over the reins at APS to a new CEO, I look forward with optimism to the future and the impact that APS clients and other philanthropists can have on the community as we work towards a brighter future.
Thank you.